"You're a wizard of the shirt."
-Tomas, Founder of I Believe in Atlanta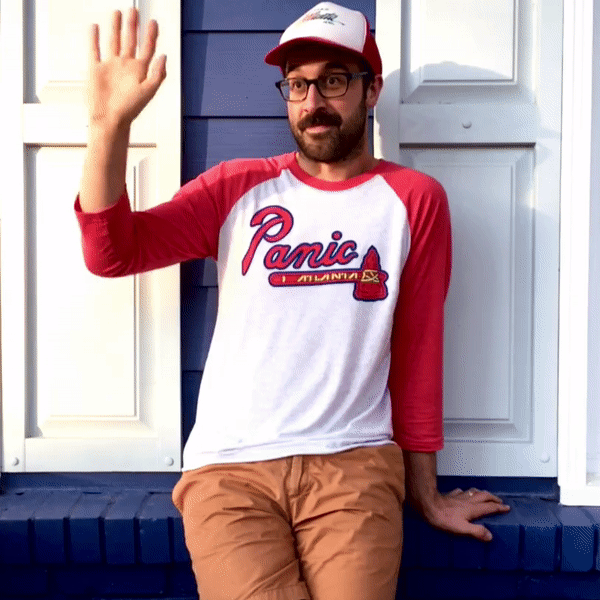 All this madness started about ten days after David Broughton was fired from his very first screen printing job, way back in 2011. Thankfully, a friendly fella named Bubba was looking to offload a sweet manual screen printing shop that apparently had David's name written all over it (in cosmic ink or something, not actually visible - that would have been BANANAS).
It wasn't until months later, scratching words and names on a napkin at a bar in Atlanta, that David came up with the name - Baron Press.
Coming from a triad of references, the name pulls from history - personal and otherwise - as well as the entrepreneurial spirit. Starting slow, with little knowledge outside of printing, Baron Press began to make its - ahem - impression on the Atlanta scene.
In 2016, Baron Press moved out of Ted's mom's garage to a sizable warehouse in Lithonia, GA, and have been enjoying the spacious room since! BP spin tees on the M&R Auto press daily, and have a couple manuals ready to fire off tags, smaller runs, and fun products you'll find on this site.
a bit more
We hope you get a glimpse into how passionate we are about the screen printing process. It's our favorite. Our passion is paralleled by our humility. We take pride in providing every one of our clients with the best possible screen printing we are capable of. Without you, there'd be no us!